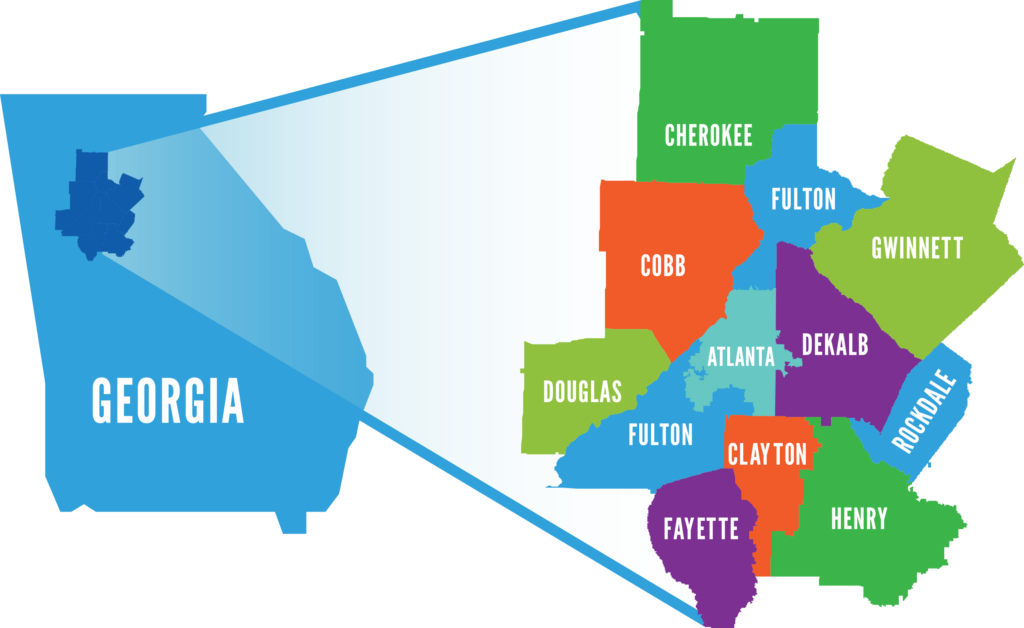 The Atlanta Regional Marketing Alliance was formed in the spirit of collaboration out of the Atlanta Regional Commission's Comprehensive Economic Development Strategy. The Alliance consists of the 10 Metro Atlanta Counties in the Atlanta Regional Commission (ARC), City of Atlanta (Invest Atlanta), Metro Atlanta Chamber, Georgia Power Company, and Georgia Department of Economic Development.
ARC's newest economic development strategy, CATLYST, reaffirmed the need for The Alliance. Metro Atlanta's vision is to be a region that works for everyone built upon a bedrock of success through strong collaborative leadership in a culture of trust. Empowering upward economic mobility for all is the core goal.  
The economic developers of The Atlanta Regional Marketing Alliance work collaboratively to promote the region by operating as a unit when marketing to site location consultants and real estate brokers while sharing best practices to uplift each county and economic development organization in the Atlanta Region.